Snugglebug's Kittens


We breed German Rex - a unique breed of which there are very few cats in Denmark. We have bred the very first German Rex kittens in Denmark and our breeding programme is now leading the introduction of the breed into Scandinavia.

The breed almost died out completely a few years ago, but the international revival programme is going well.

We do not place any restrictions when selling our kittens - their new owner can breed from them, or just have them as pets. They do of course have vaccinations, ID chips, and pedigree books.


At present we do not have any kittens available.


Here are the last homed, two girls from Evvy's second litter. They are both straight coated, so can be used for breeding if a new breeder will accept that only some of the kittens can be 'curlies'. Or just have them as delightful pets! They are happy in their new homes.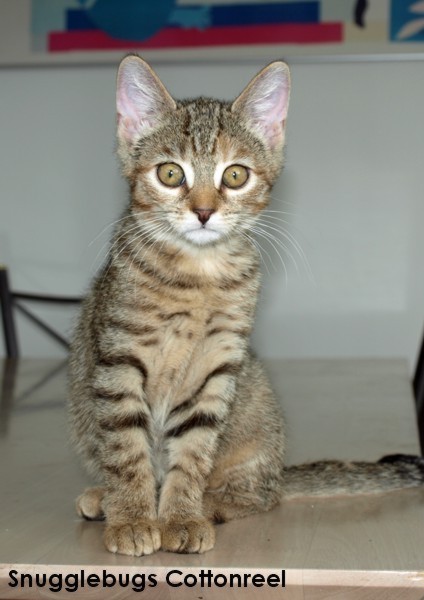 From Evvy's first litter, Francine now has kittens of her own. As Francine is a full GRX, and not a XSH/GRX like her mother, all her kittens are 'curlies'. Here they are at 2 months old with Dorte's daughter Cecilie.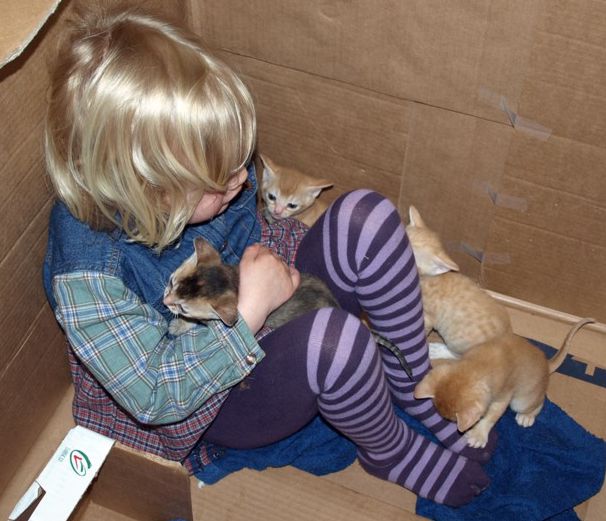 To make it easier for you to talk about them, our adopted granddaughter will discuss all of our cats and kittens 'på dansk'
Kathrine can be telephoned at 6312 2606 or email her at kathrine@uggerby.dk